Our history
About Wild West Promotions
Tammy grew up in a family of successful local and national motor sports events promoters learning the highs and lows of promoting.  Tammy's success and dedication to the sport of barrel racing has led her to become a 3rd generation promoter. Her grandfather Don Kidd promoted weekly Friday night motorcycle racing at famous Ross Downs back in the 1970's in Colleyville, TX. Her dad Mike Kidd 1981 AMA Grand National Champion created the AMA National Arenacross Series, which put the Kidd family on the road producing more than 150+ motor sports events annually across the globe, including Road Race and Dirt Track motorcycle racing.
Tammy graduated from Azle High School 1998, still competes locally while raising her daughters Jaycee and Taylor a 2nd generation barrel racer.  It would be hard to find anyone more dedicated to her daughters and barrel racing than Tammy and looks forward to making a name for herself in the barrel racing world while being surrounded by friends and passionate barrelracers.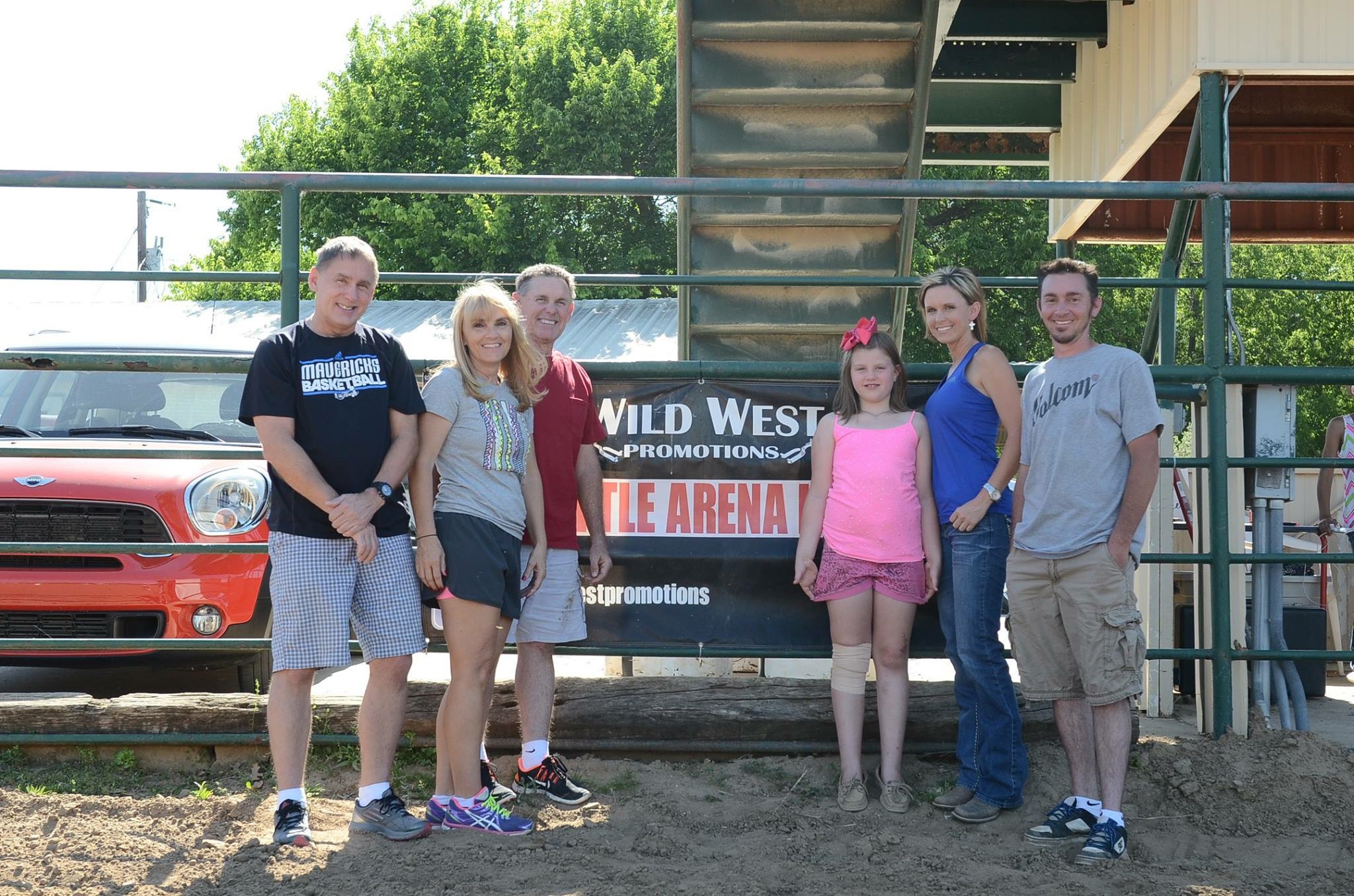 Our Mission
Is a simple one for all ages: promote and enhance the sport of barrel racing in a fun-friendly atmosphere. Weekly exhibitions and jackpot will provide every barrel racer a place to tune up their horses and riding skills.
So if you want to surround yourself with barrel racing personalities…check out our calendar of events and plan to attend a weekly jackpot or series and come join in on the fun.